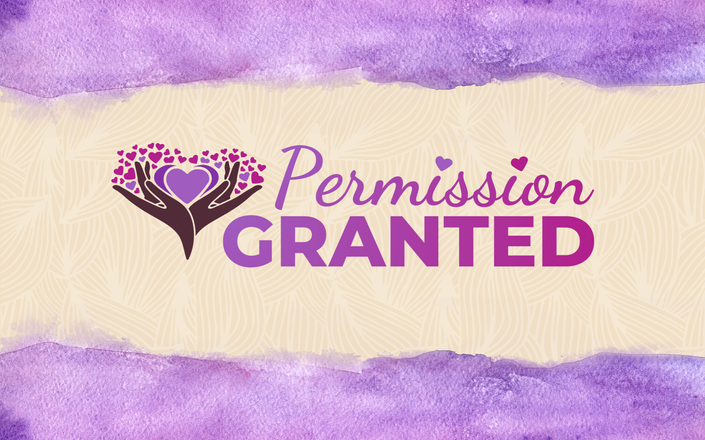 Permission Granted
A 6-Week Self-Discovery course to love yourself, create time & finally becoming your own warrior
Watch Promo
Enroll in Course
Presenting.....
Permission Granted: A 6-Week Self-Discovery course to love yourself, create time & finally become your own warrior!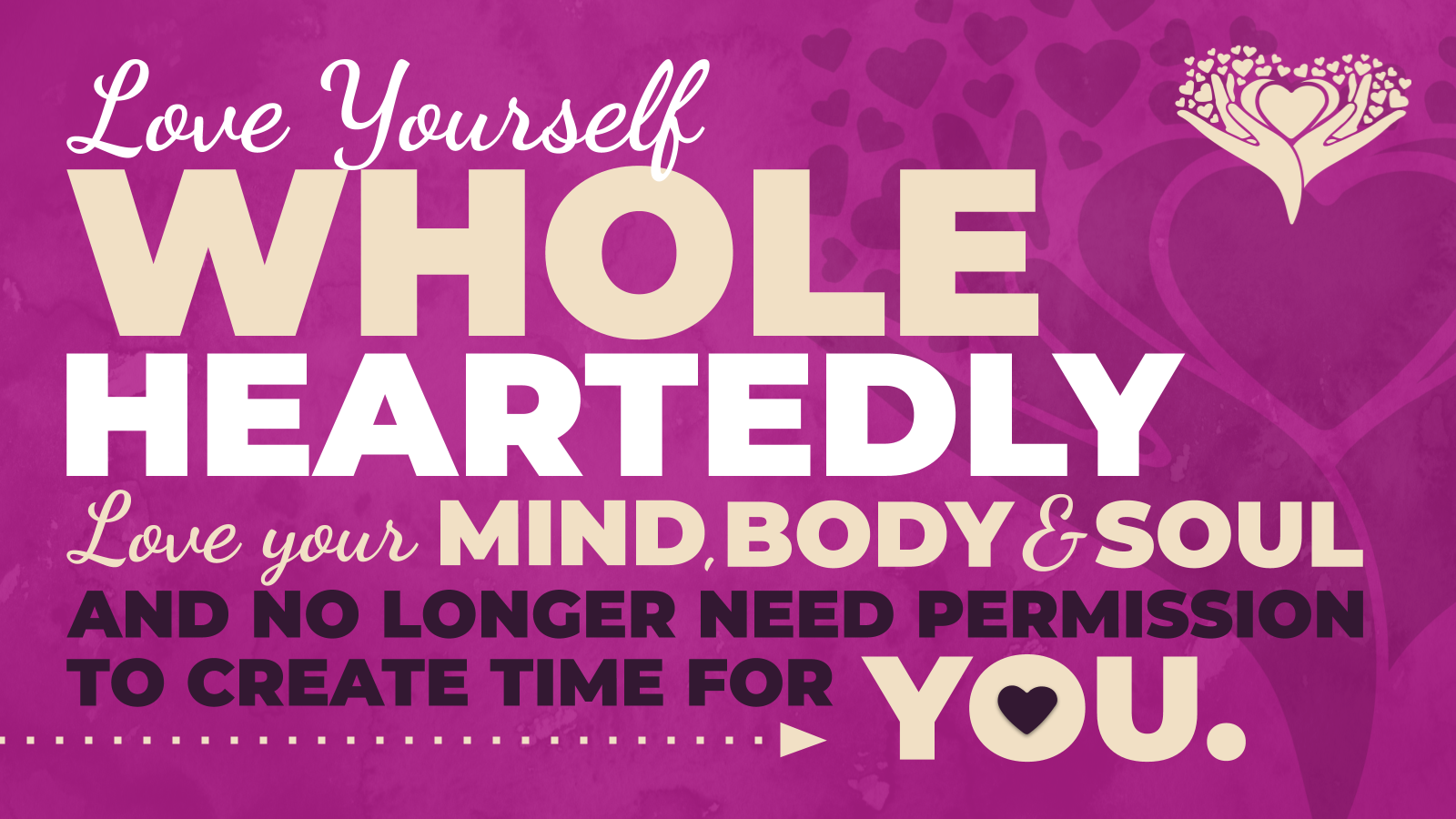 ⭐️ Do you suck at setting boundaries with others?
⭐️ Do you neglect yourself by not finding time for you?
⭐️ Do you constantly give in to that inner critic and hate parts of you?
⭐️ Do you want to change those sad and negative behaviors so you can start living the life you want?
⭐️ Are you ready to be done with "friends" who are dragging you down and find people who will help lift you up?
⭐️ Do you want to gain pleasure in saying NO & kick your guilt to the sidelines?

---
Then I'm glad you're here!!
I struggled with many failed relationships and heartbreaks in my life. I wondered why no one wanted to be with me & love me. Why wasn't I girlfriend material like my best friend?

She had almost always been in serious relationships. I couldn't understand, what was wrong with me? I was pretty, funny, intelligent, driven and oh yeah... pretty miserable and angry.
My friends and family made it a running joke about what a bitch I was. At first, it was funny and I owned it, but one day it just wasn't funny anymore.
I was sick and tired or being angry and being seen that way. I started to look within, really deep within. The look within was not all me, I was in graduate school at the time and that was my graduate program's M.O., they forced you to look inside and let it all out, the good, the bad and the ugly. It was the scariest thing I had ever done. Even more scary than watching a movie about demon possession, I really hate those.
Through this journey (forced or not) I realized that I was not unlovable, I also realized that the story I had been telling myself for over 20 years was a lie. It was a very skewed version of the truth. I was worthy of love, I am loved and the choices made by others in my life were not a reflection of me.
This took a lot of tears, a lot of resistance and a lot of work to see and give myself permission to continue to see my worthiness, but now I see, I can't unsee it even if I try. I continue to tell my story in an authentic and honest way. My heart is filled with LOVE for myself and others, which brings joy and peace into my life daily.
I want to help you do the same.
Throughout the years, with my own work, and through my work with clients I have collected different practices and techniques that will help you give yourself permission to accept all parts of you and shed old beliefs and ways of being that are no longer serving you.
It took me a while to grant myself FULL permission. Like I said, I used to be a VERY angry person and after going to therapy and then becoming a therapist, I realized I had wasted so much time being angry. It was as if I had gotten new eyes and a new vision. I had missed out on so much being negative and miserable.

So I strive to do things that make me happy, joyful, sometimes those fearful and doubtful parts of me have gotten in the way of me living my best life.
Not anymore!
I am NOT allowing those parts to stop me from self-love and connecting to my higher self!
And I want the same for you!
---
Hi, I'm Jessica! Puertorriqueña, Capricorn, stubborn and driven, also loving and motherly!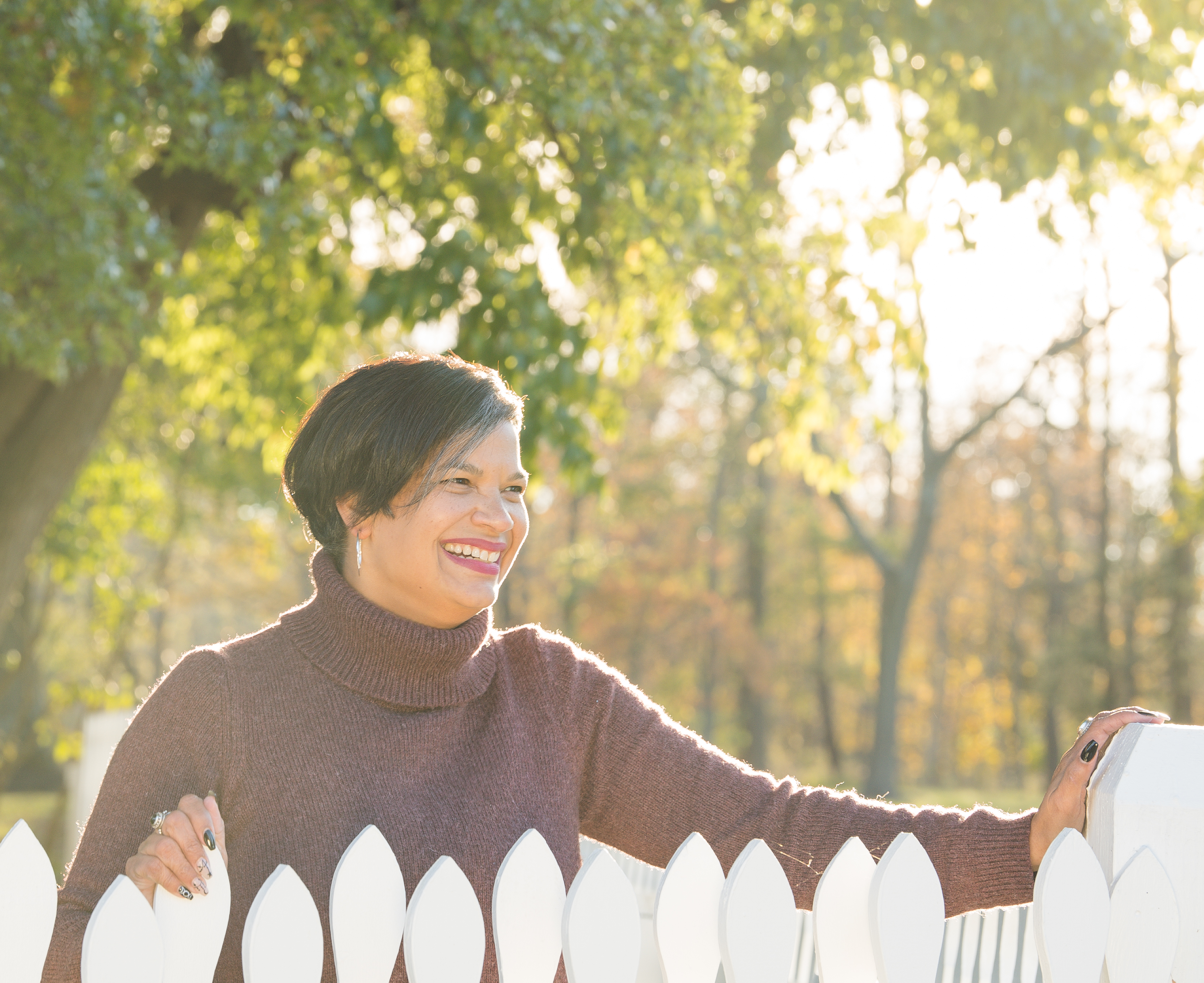 My passion is helping others improve their lives and find their inner tools to self-heal and empower themselves. I love doing energy-based work and have a strong passion for cool sound instruments like Tibetan bowls and crystals/minerals (could be my Atlantian/Lemurian roots, haha!)💓
If you're reading this you have a desire to give yourself more love, permission, acceptance and a better life. You want to create more time in your life for the things you want. And you want to become your own warrior and grant yourself all the permission without the shame, doubt, anger and fear.
Well, Guess what!?
After all the incredible feedback I received from my live Permission Granted Course, I'm now offering this course for self-study.

---
Past Clients of The Permission Granted Course:
"When I started Jessica course I was not expecting to be as affected as I am. I figured, I'm mindful and spiritual I'll take the course to keep me where I am but I actually grew immensely over the weeks! I uncovered some insecurities that I had been ignoring and was forced to face them head on. I ended the course with a deeper appreciation for myself and my capabilities. I have a renewed sense of determination and motivation to work on some specific goals and a better understanding of to love myself fully in order to achieve them.
Through Jessica's excellent execution this course I was lead on a journey of self-love that focused on caring for myself in a way that I had not realized I was neglecting. I'm better prepared to put myself first, say no when I need to and to seek out like-minded people.
Thank you, Jessica!"
Jessi D.
---
"This course is amazing! From the weekly sessions to the subsequent materials, it is time to focus on yourself. We are all busy and pulled in so many directions defined by the various roles we have during the day. This time was meaningful and provided strategies that can be integrated during the day to allow yourself to pause and recharge! Jess was honest and shared chapters from her own her story, allowing us to connect with her and providing a safe space in which to do so."
Ellen M.
---

What you'll learn during this 6-week journey?
Each module has an incredible video training + workbook and more.
🌟Release judgment of yourself & lighten up on other people.
🌟Accept all parts of you. Yes, even the wobbly bits.
🌟Start to say NO like your life depends on it. Because it does.
🌟Call in the right flock of friends and build a tribe of warriors.
🌟Stop saying sorry just for being.
🌟Accepting others for who they choose to be & ease your stress level.

3 Additional Video Trainings!
🌟Declutter your mind so that you can breathe space into your busy life. Let go of things that don't serve your time & energy.

🌟Become unstuck in your work so that you can feel fulfilled & focus on your life purpose. Do the things you LOVE and don't care what others think.
🌟Feel mentally clear on what your next steps and actions are so that you can create more harmony every day.
A total value of $3000!!!
---

The satisfaction and transformations have been heartwarming:
I was drawn to take the challenge because I have struggled a life time with complete self-acceptance and self-love. The prompts and guidance were brilliant and deep. I feel like the the leadership is authentic from a woman who is real. I have changed my perspective of self through these exercises. I feel that this work will last a life time. Once you discover the process through, it is truly impactful. Thank you for this beautiful opportunity to participate in the lovefest!
Suzanne S.
---
I was hesitant to do this course because I have truly had battles with self-love for a long time. I was excited and nervous all at the same time. Throughout the course I found myself nodding to all the points and meanings. The deep understanding I gained on not just loving myself, but how I needed to start and why has changed my life for the positive. My kids and fiance say I have been more pleasant to be around and have been wondering if I am okay. Lol. I cant thank you enough for the knowledge and power! Permission to love myself accepted!!!
Dana F.
---
I had to understand that in order to take care of others and enjoy taking care of others, I had to first come to an understanding of who I am and what is my responsibility/role in each person's life.....especially in my own life.



Leslie V
---

Week 1...Quiet down that negative inner critic and learn to be kind to yourself.

Week 2...Acceptance can help you not lose your mind and it starts with accepting yourself completely first. Learn to love and accept all parts of you even the most annoying part.
Week 3…It is unbelievable how difficult it can be to say no, especially to the ones we love the most. Learn to set better boundaries by saying no to others (when needed)and saying yes to yourself.
Week 4…We forget how important connection is to survival, even for the most introverted introvert. Change your habits and find your tribe> Tribe: like-minded and like-souled people who will support you in all your weirdness.
Week 5…Sorry no more. Are you causing harm on a daily basis? Then why are you saying I'm sorry daily, multiple times a day?
Week 6…Accept people for who they are, you cannot change them so stop trying, it will help relieve your stress.
---

Your Instructor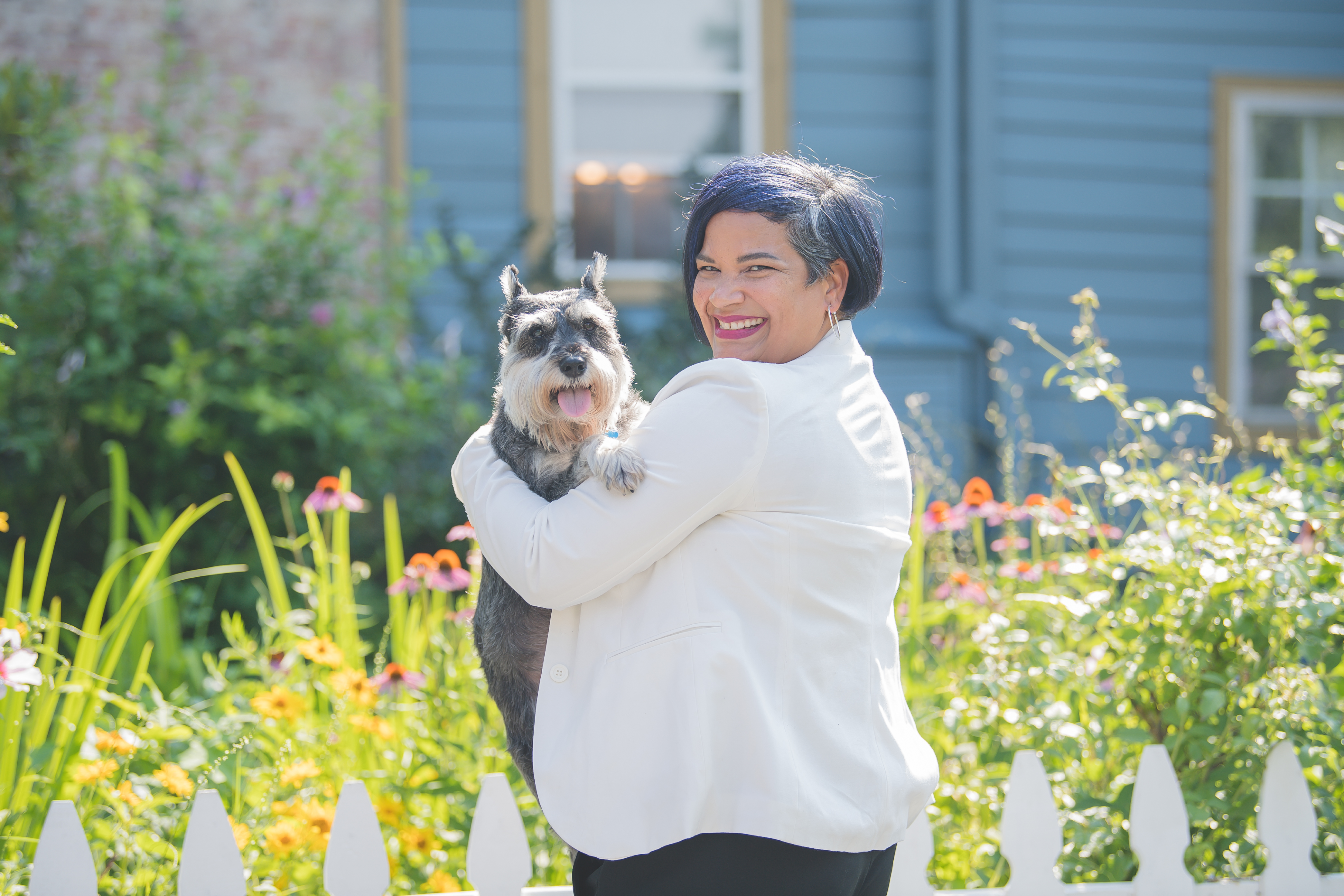 My name is Jessica Alejandro and I am a Licensed Marriage and Family therapist.
I have over 20 years of experience working in the social services field. I have a Bachelors of Arts in Psychology from Temple University in Philadelphia and a Masters in Marriage and Family therapy from Central Connecticut State University. I started my career in the child protection field and have been trained and have extensive experience as a forensic interviewer and crisis clinician. I have been working in private practice, part-time, for over 9 years and full time for over 3 years.
I specialize in working with couples in crisis/divorce, pre-marital couples, issues with co-parenting and individuals experiencing grief and loss, trauma, depression, anxiety,women's issues and life transitions. I am a Certified level 2 Reiki healer in Shamanic Reiki and traditional Reiki, I also work with sound and crystal healing. My passion is to help people connect to their soul and find the tools within them to fully heal. I help lightworkers find their light and shine it bright!
Course Curriculum
Lesson 1: Letting Go Of Judgment
Available in days
days after you enroll
Lesson 2: Accepting all parts of you
Available in days
days after you enroll
Lesson 3: Saying NO can save your life
Available in days
days after you enroll
Frequently Asked Questions
When does the course start and finish?
The course starts now and never ends! It is a completely self-paced online course - you decide when you start and when you finish.
How long do I have access to the course?
How does lifetime access sound? After enrolling, you have unlimited access to this course for as long as you like - across any and all devices you own.
Are refunds available?
Because you get the full content there is no refund.
What if I need extra support?
I'm always here to help. If you'd like to discuss how we can work together privately email me
[email protected]